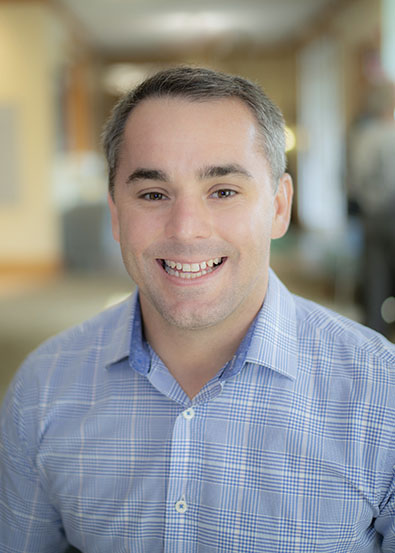 Drew Hood
Administrator
507.387.8340
Drew has been an administrator since 2011 and brings a wide variety of knowledge to the long-term care industry with an educational background in aging studies. Drew's responsibilities include day-to-day operations at Oak Terrace North Mankato and providing administrative support to the other Oak Terrace communities. He is up-to-date on current and upcoming rules, regulations, and research to ensure Oak Terrace continues to be a leader in long-term care. Drew is proud to be a member of one of the last family-owned and operated long-term care communities in the area and enjoys collaborating with the Oak Terrace team to help improve the lives of residents.
Drew is a graduate of Gustavus Adolphus College and earned a Master of Science degree in aging studies at Minnesota State University, Mankato. Drew is a licensed nursing home administrator (LNHA) and a Licensed Assisted Living Director (LALD). He has taught as an adjunct professor on "Theories of Aging" and "Long-Term Care Administration" at Minnesota State University of Mankato, is certified Dementia Friends trainer and is active with Mankato ACT on Alzheimer's group. Drew has completed a 12-month fellowship program for long-term care leadership through Care Providers of MN and currently serves on the board of directors at the same organization.
In his spare time, Drew enjoys spending time with his wife and two children. They like to bike, hike, explore, swim, play soccer. Drew loves learning, reading, and listening to a wide variety of non-fiction books and podcasts.