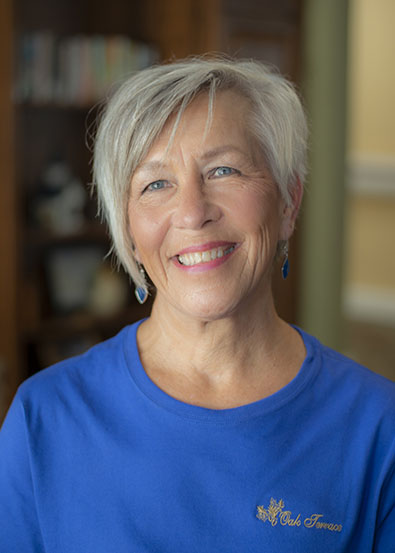 Lynn Grochow
Assisted Living Director, Human Resource
507.237.8703
Lynn has been in the health care industry for 46 years and oversees the assisted living and human resources for Oak Terrace. She began her career working as a nursing assistant in Gaylord and worked there for more than 18 years. She then worked in a memory care facility until moving into her HR position. Lynn then added housing director as part of her responsibilities at Oak Terrace. Lynn has many years of experience working with the elderly to better help her advocate for both residents and their families.
Lynn currently serves on the Gaylord City Council and is a member of the Gaylord Sertoma chapter. She has also volunteered as secretary for the Gaylord Ambulance EMT.
In her spare time, Lynn enjoys camping and spending time with family and friends.