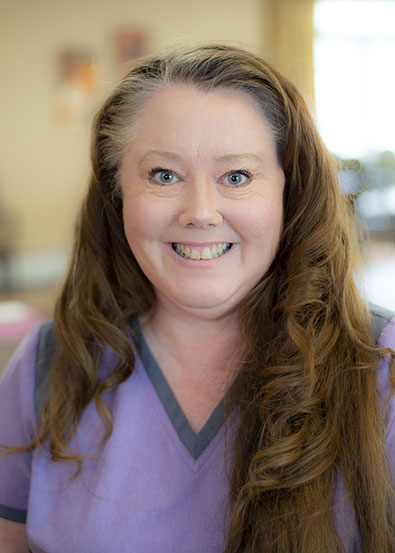 Laura Nielson, MS, RN, PHN
Director of Nursing
952.492.4602
Laura has been a registered nurse for more than 20 years with expertise in critical care and clinical expertise in a hospital and clinic setting, including 14 years of leadership and supervisory experience. She provides clinical oversight and assessment of residents, supervision and training of staff and establishes or enhances policies to improve the standard of care for residents. She has always aspired to have a career in medicine and has gained experience in a variety of areas including labor and delivery, surgical nursing, pediatrics, emergency room and more. She enjoys working at Oak Terrace and getting to know the residents and their families.
Laura is a graduate from Central Community College in Grand Island, NE with an Associate's Degree in Nursing, a graduate of Regis University in Denver, CO with a Bachelor of Science degree in Nursing and holds a Masters of Science degree in Nursing Leadership in Healthcare Systems. Laura also holds a Public Health Certificate.
In her spare time, Laura enjoys spending time with family, reading, going to the lake and collecting dolls. She served in the US Air Force as a fighter jet weapons mechanic. Her dad, stepdad and two brothers have also served in the military.