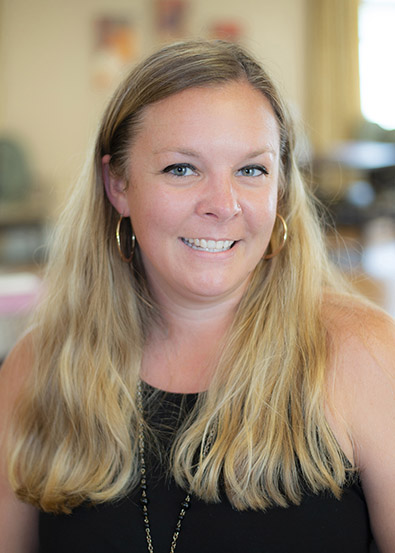 Jennifer Cox
Housing Manager
952.492.4603
Jennifer is the housing manager at Oak Terrace Jordan has more than 14 years of professional experience in the industry of providing compassion, empathy and exceptional organization and communication skills. She has managed all aspects of a family-owned assisted living including staffing, marketing, employee relations and with direct caregivers. She has also taken an active roll with activities and event planning. Jennifer's mother was a nurse and she grew up around senior living. She has always had a passion for elderly care and loves to spend time with residents—getting to know them and their families as well as staff.
Jennifer has completed the Care Providers Housing Manager education series and currently serves on the Care Providers Housing Cabinet, Care Provider Recognition Task Force. She also volunteers for the Ronald McDonald House and enjoys giving back and serving meals to families in need.
In her spare time, Jennifer enjoys spending time with family, being outdoors and finding new adventures, skiing, running, biking and camping. She spends her time watching her kids play hockey, volleyball and softball.